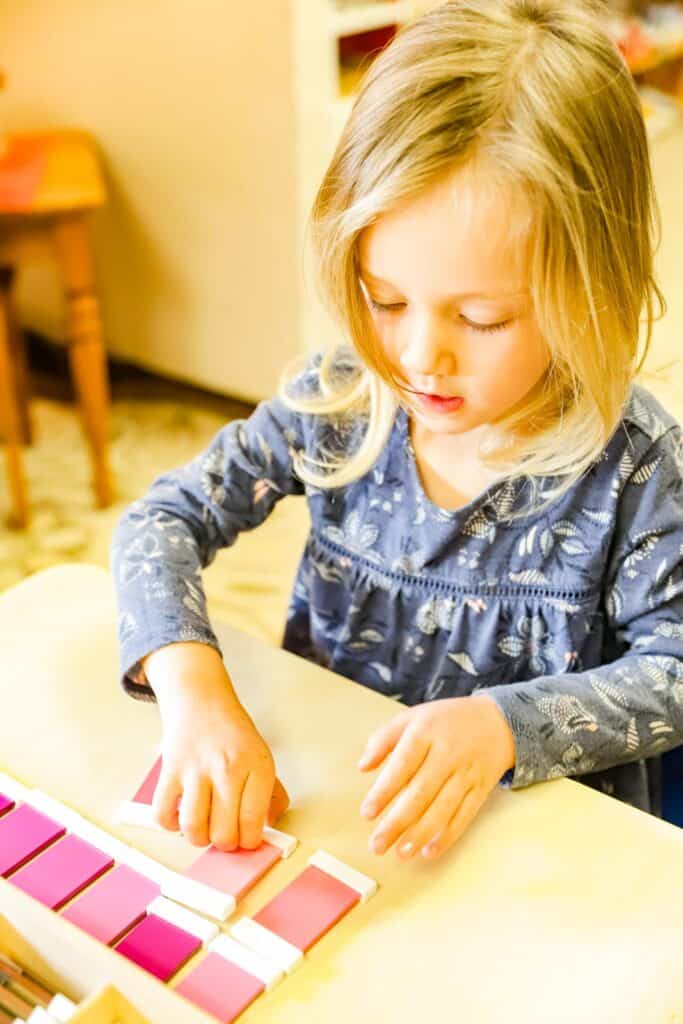 In practice for over a century (and supported by modern research), Montessori education is education for living a wonderful life.
Montessori teachers follow a child's drives and invite them to new discoveries. This method of education is holistic: each child is seen as an individual whose educational journey is not just academic, but physical, social, and emotional.
Montessori mixed-age classrooms create a natural scaffolding for learning among peers. Lessons grounded in practical, real-world skills including care of the self, the environment, and others foster independence and a sense of stewardship; each child is an important part of their classroom community.
Visit our homepage to learn more about our Montessori preschool.
Montessori Core Components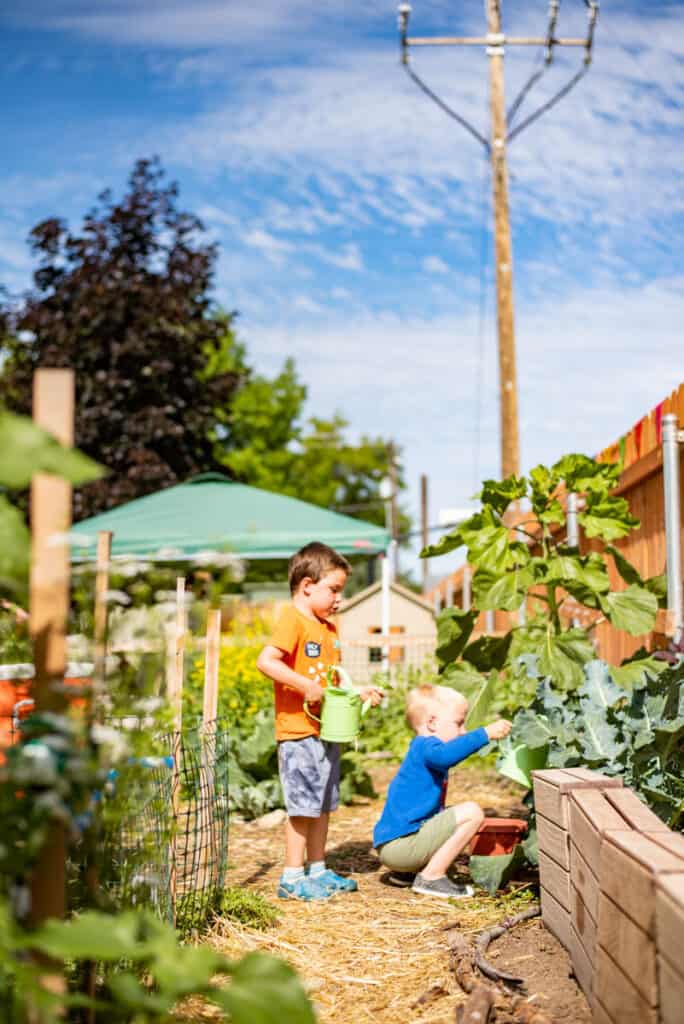 Children's absorbent minds don't stop during the summer, so why should school? Our schedule runs 8:00-5:00 year-round. There are no disruptive transitions to before or after care, and no summer gaps in learning.

Instead, your child will have the benefit of time: to learn at their own pace in a nurturing, home-like environment. With advantages like ample outdoor time and healthy snacks from the garden, your child can enjoy peaceful, busy days. Best of all, they have the opportunity to form strong, caring bonds with their classmates and teachers. Their class community is their daytime family!
Morning Drop-Off: 8:00-8:30 AM
Afternoon Pick Up: 3:30-5:00 PM
We're ready to hear from you! Click below to contact us and schedule your virtual tour.